It is not an easy process to imagine in detail a building or a house. It would be so much easier if you could visualize it as close to reality as possible. Here come the 3D floor plans. They provide enhanced visualization capabilities, thus offering an accurate view of the construction.
A simple Google search will reveal many apps that allow online floor planning, thus making the decision process a hard one. 
We would go for a floor planner that is user-friendly, easy to use and not require any special skills in order to create online floor plans. At PlanningWiz we believe that anybody can create online plans and visualize them in 3D without having any technical skills. You can design your own 3D floor plans and be your own interior designer.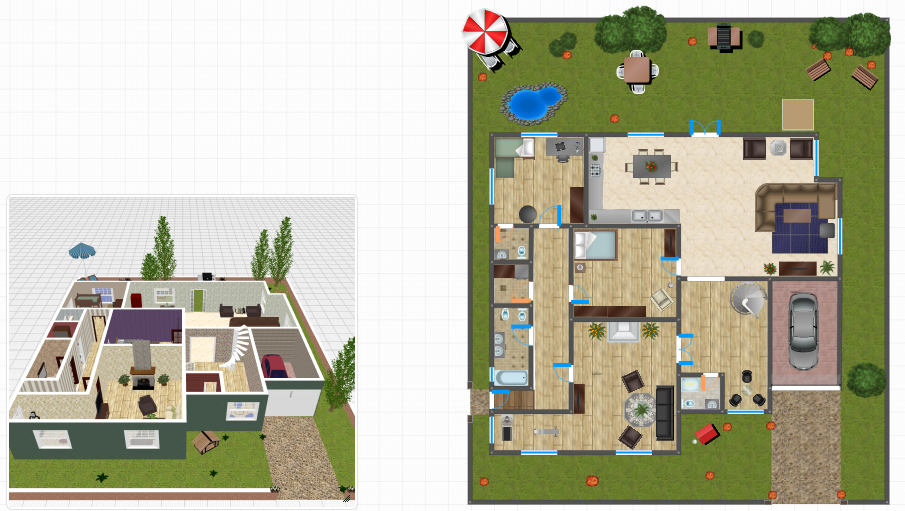 The standard architectural plans of the building are not to be neglected. They are very important and one couldn't create 3D floor plans without them. By having the blueprints and enriching them with the 3D preview one can form a complete image of the construction. With all details captured by the 3D, one can preview the construction before it is even started.
Those being said, one should refer to the benefits below as being the most important when it comes to 3D floor plans:
The accuracy of a 3D floor plan helps the customers form a better view of the building before construction even takes place;
If you are redecorating, a 3D rendering is the closest realistic view of the plan except for the construction itself;
A floor plan can be easily edited at anytime edited, thus saving a lot effort and money;
For real estate companies and property developers 3D floor plans can be a sales booster as it engages potential customers with interactive floor plans;
3D floor plans allow users to organize the rooms and the furniture around, before actually buying it.
They help see exact details, like the placement of doors and windows or what colors and textures you should choose for walls;
It helps visualize the relationship between the rooms and get a real feel of the layout of the entire property.