Room planning software for furniture retailers and manufacturers.
Furniture retailers worldwide use PlanningWiz to allow buyers plan and preview their spaces with furniture products prior to purchase and to generate a database of registered profiled prospects.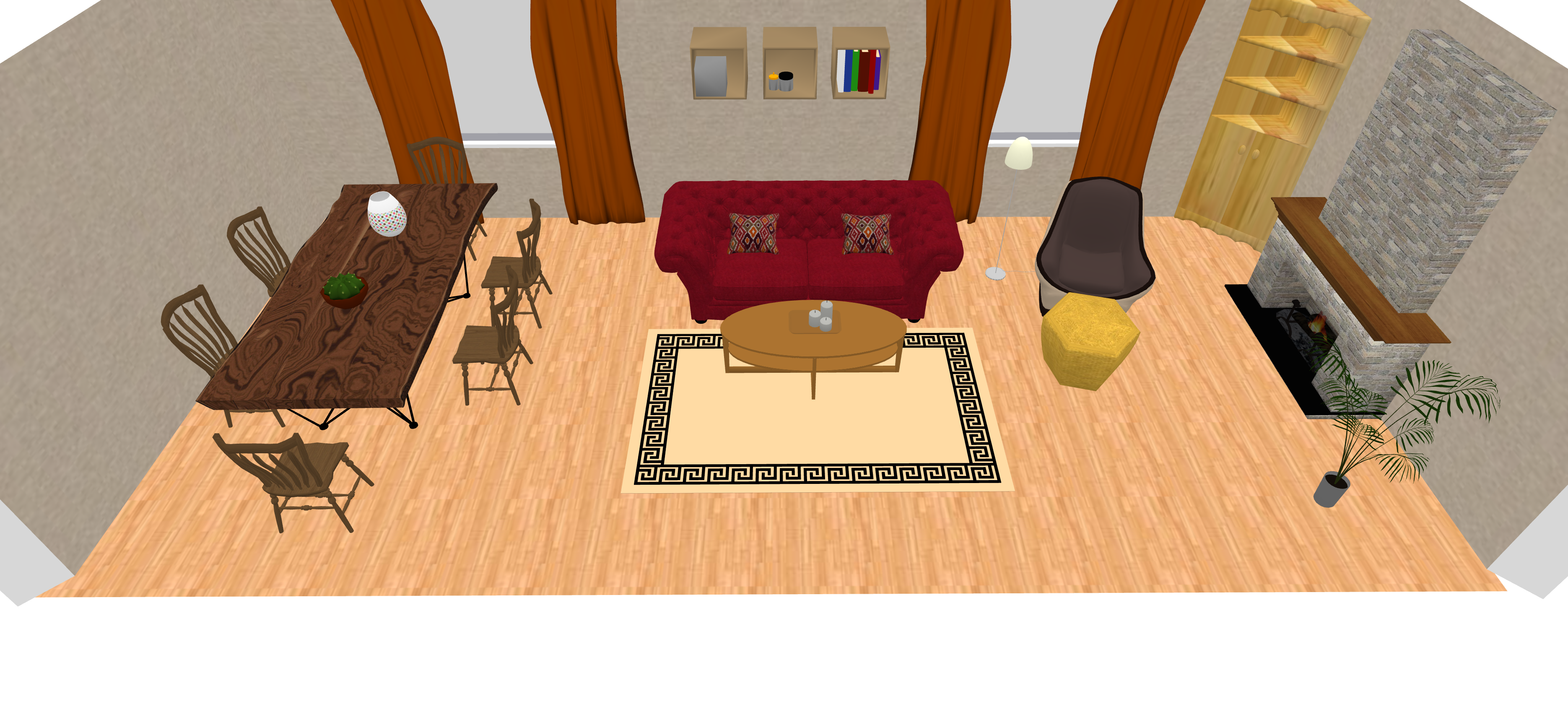 Online room planner to support sales growth and engage customers
Increased Conversion Rate
By offering your customers the chance to insert your products into their floor plans you actually empower them. Seeing upfront whether or not a product fits in the planned space has been proven to shorten by up to 50% the time used to make the purchase decision. This means your prospects are less likely to visit your competitor's website or store and to delay the actual purchase. All in all, the floor plan software can bring you significant sales turnover increases
Support for the Sales Team
State of the art technology, such as PlanningWiz room planner, is a resource that your sales force needs to perform at optimum levels. The room planner is a valuable tool that empowers your agents to draw and plan customers' spaces with your products. Customers will be presented with various product arrangements, they can visualize how the space looks like with your products prior to purchase.
Reduced Return Rates
The PlanningWiz space planning software helps your customers find out if the furniture fits their space in terms of color, size, and position before they actually buy it. Their access to all this information beforehand greatly reduces the risk of misfits and the likelihood of returning the merchandise.
Lead Generation
To save and access their floor plans prospects must register on the PlanningWiz floor planner. By using the included Reporting Area you can get the contact details and the items prospects have worked with, which will give you a good idea of their preferences. Acting upon them can make a significant difference in your sales figures.
Differentiator for Your Brand
The PlanningWiz room planner allows you to add value to your offer in a simple and cost-effective way and thus outdo your competitors. By adding the PlanningWiz room designer to your service, you provide your site visitors with valuable information about your products in the comfort of their homes. By creating and printing the floor plans with itemized furniture lists all branded with your logo they will remember you.
Better Presales Service
A PlanningWiz room planner integrated with your website or as a tool for your sales team provides your customers with the option to preview how your products fit their spaces prior to purchase. This additional service, along with the printed floor plans with itemized lists all branded with your logo, will improve their experience and increase the likelihood of a purchase.
"PlanningWiz has been a huge success for Ambient.hr. In 2 months since going live with it over 450 rooms decorated online. Planning and previewing is reducing the amount of returns and boosting sales."
EASY & ACCESSIBLE
Embed it on your website
Website visitors launch directly from your website a customized edition of PlanningWiz to easily create customized layouts with furniture arrangements on their floor plans.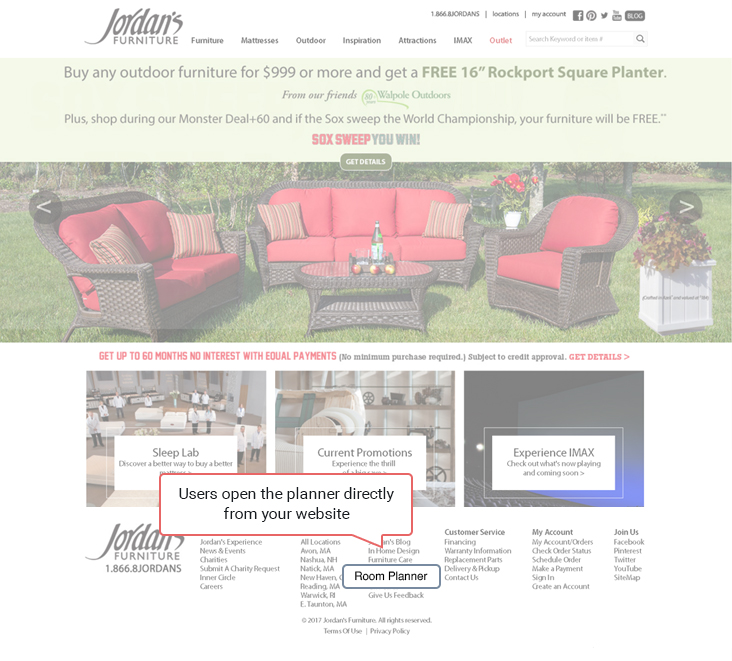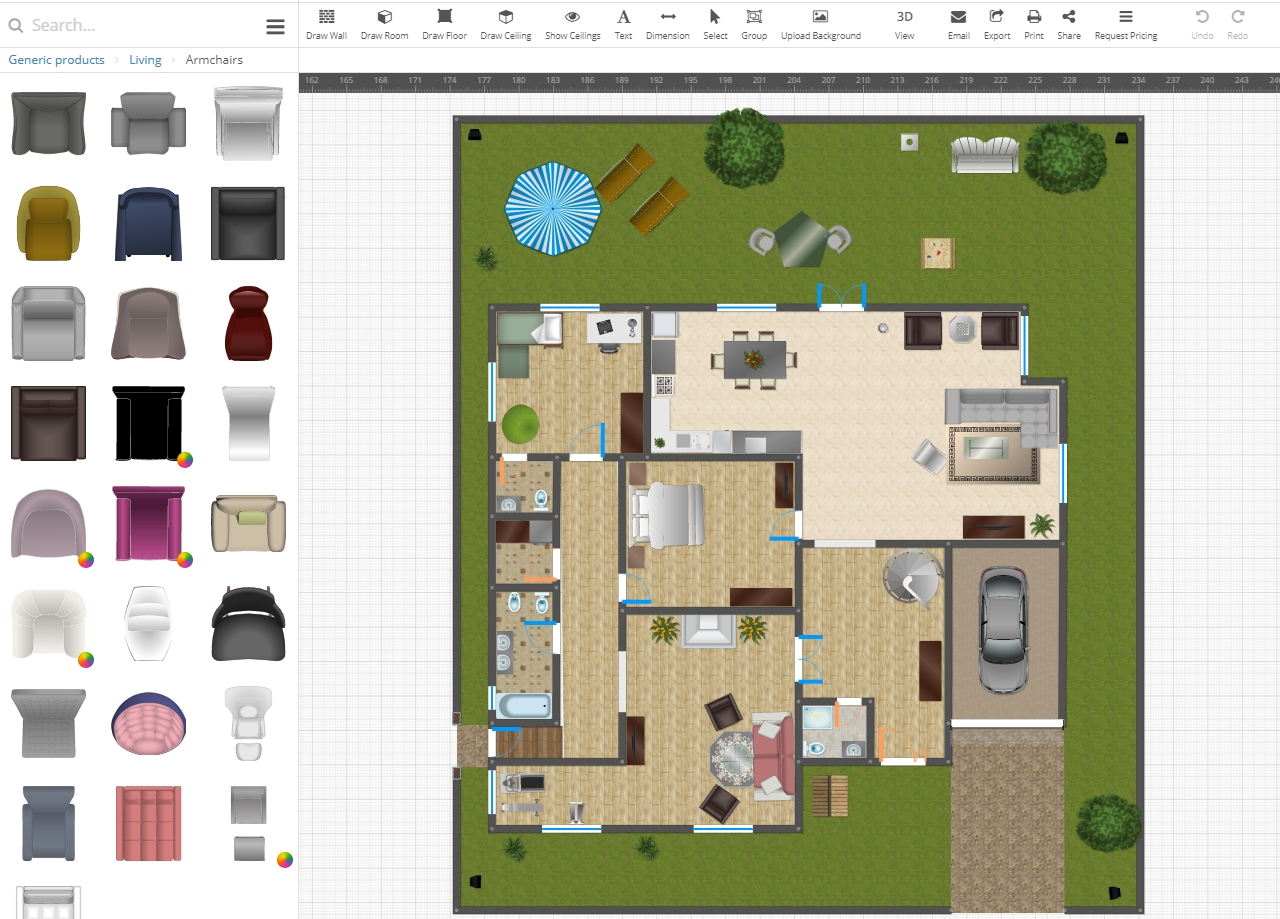 REPORTING AREA
Manage your prospects
The app reveals the contact information for prospective customers and what furniture items they are interested in.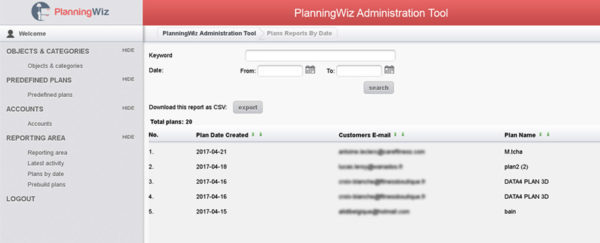 Easy to set up in 3 simple steps

STEP 1
In 5 – 10 days after receiving the first monthly fee we set up a customized & branded edition of PlanningWiz. All we require is your logo.

STEP 2
You receive the link to your floor planner for review & we integrate your feedback.

STEP 3
You integrate the room planner app in your website. Branded domain name is included. If needed we assist this process without additional charges.
WE'RE YOUR BIGGEST SUPPORTERS

Support
When you have questions, our professional customer support experts are here to help. Just drop an email and we'll get back to you the soonest.

Onboarding
We'll help you speed quickly and easily with personalized training from our experts.