Flooring is undoubtedly an important consideration for any home. It's something that provides comfort under your feet and sets the tone of the room. Depending on the material, it can also inject personality into an entire area of the house.
Nowadays, flooring isn't just a backdrop to a room. Thanks to innovative designs, it can become a focal point. If you're looking to transform your home with new flooring, keep reading. These tips will help you give your interiors a new look:
1. Go Classic with Monochrome Tiles
When we think of classically styled interiors, we think of European grand homes. These places typically feature opulent fabrics and dark wood furniture. Patterned ceramic tile floors are another traditional element.
Monochrome patterns are the best choice for a traditional, Victorian look. These black and white tiles fit very well inside modern kitchens. For a Mediterranean twist, colored tiles can be used.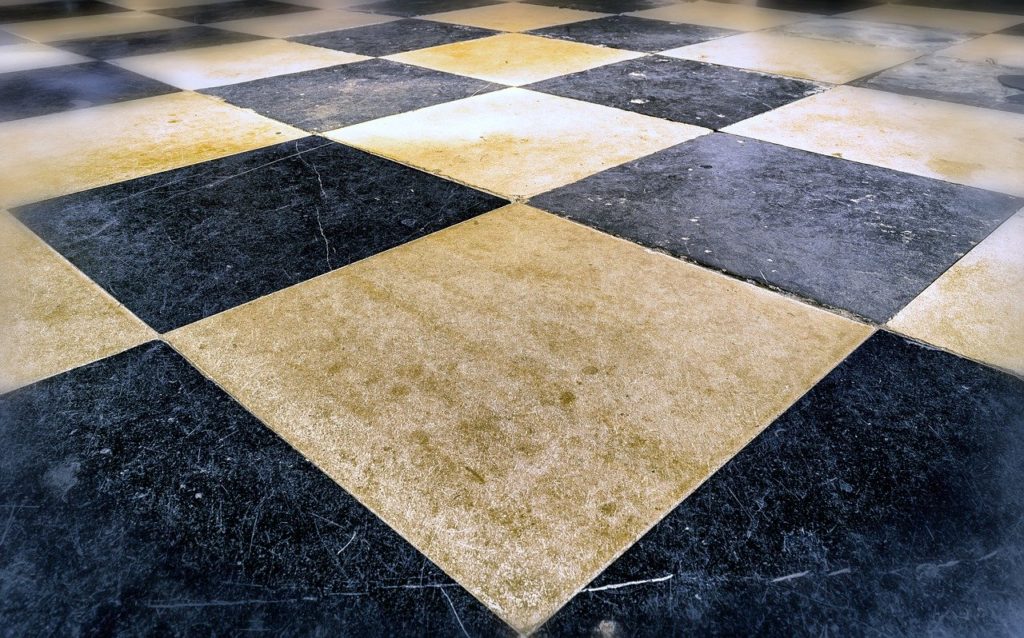 2. Bring the Outdoors Inside with Vinyl
An obvious way to bring outdoors indoors would be to bring in the plants. However, this can be further enhanced with flooring. Vinyl with elements of great outdoors can be of great help here.
For such purposes, vinyl flooring with high-definition lawn design is the best. It can help create a smooth flow between indoors and outdoors. The tough top surface is durable and easy to clean.
3. Get a Shaker Style with Reclaimed Flooring
Wooden floors are still very popular for a reason. Not only are they attractive, but also extremely easy to keep clean. There isn't a lot of upkeep to do – all you need is a good wooden floor cleaner. Furthermore, wooden floors add a warm "home" feeling with their traditional looks.
These days, using reclaimed wood is the trend. As the name suggests, reclaimed wood is beneficial for the environment. However, it also adds a truly unique look to one's home.
Reclaimed wood flooring with a driftwood-inspired finish is a fantastic choice. It adds a charming Shaker-style look to one's home. Minimalism is always appreciated!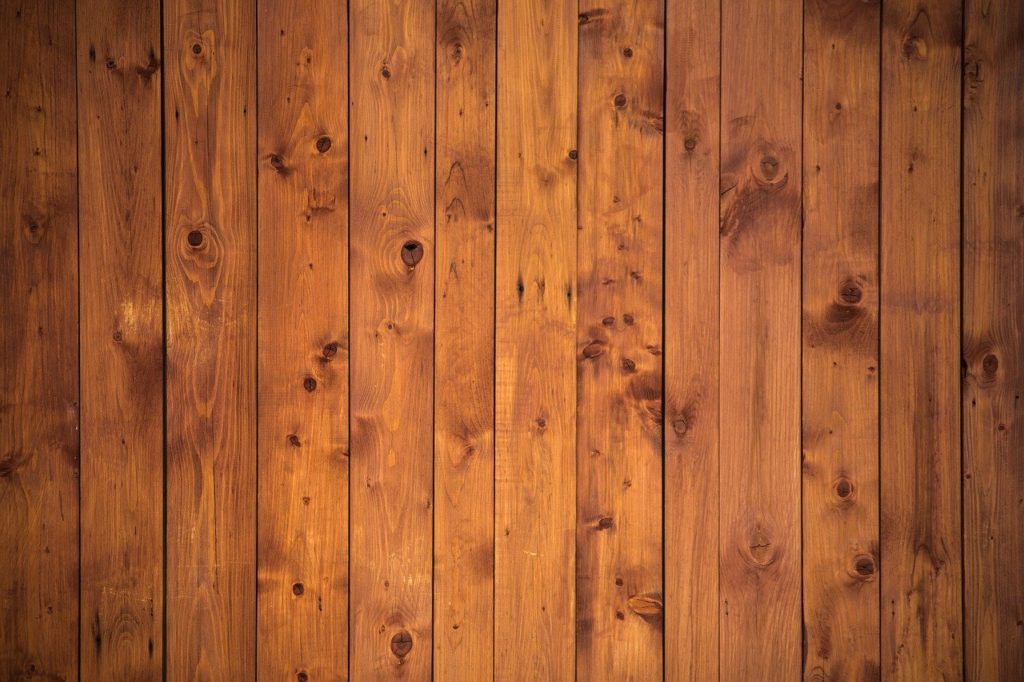 4. Embrace the Versatility of Vinyl
As you can see in a previous tip, Vinyl flooring is highly versatile. With it, almost every image you can think of can become your floor.
A high-definition lawn is just one example – designs range from simple geometric shapes to intricate world maps. This amount of customization allows homeowners to truly personalize their flooring.
5. Make Rooms Seem Bigger by Ensuring Continuity
Do you have bi-fold or patio doors? Flooring is the key to ensuring continuity between your home and your garden. Use wooden boards inside and decking outside and make sure both are pointing in the same direction.
Having similar flooring in both places will make the inside place feel bigger. How is this possible? Similar flooring in the living room and on the patio gives the feeling of space being "projected" through your transparent patio door. The sense of flow created by the alignment of boards works wonders!
6. Achieve Retro Look with Patterned Ceramic Tiles
It's safe to say that the retro trend never goes away. Ever-popular retro patterns work best with ceramic tiles. Nowadays, tiles are not used only in hallways, bathrooms, and kitchens. They are starting to play the main role in homes.
Fortunately, getting a retro look that's also unique is easy today. There is a huge variety of shapes, patterns, and colors to choose from. Their versatility means that they can be used in all parts of one's home. For a truly unique retro look, mix up different patterns.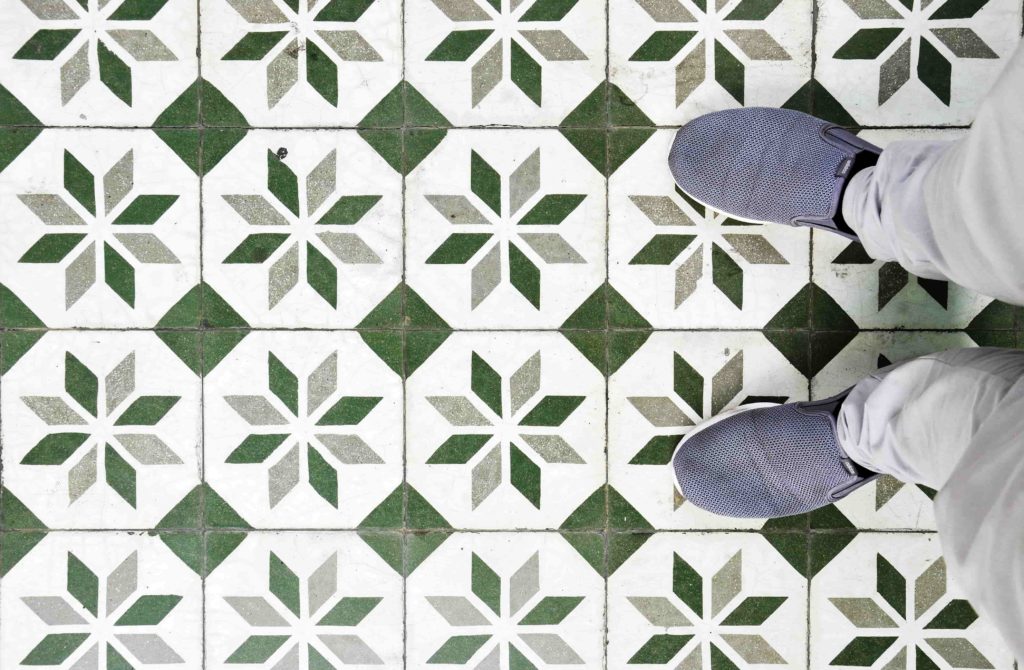 7. Quick & Easy Transformation with Floating Floors
One of the quickest and easiest ways to obtain a new look is to use floating floors. These simply go straight over your already-existing floor. The planks click together to join, and there's no need to do any gluing or nailing.
Floating floors are not as durable as other, premium flooring materials. However, they provide huge flexibility in design. They are available in hundreds of different colors and styles.
8. Go All-Natural with Cork
Cork flooring has been around for quite a while. However, it came into vogue only recently due to its "green" properties. Unlike hardwood, cork comes from cork oak's bark. Once the bark is harvested and ground up, it gets compressed and turned into sheets. It is, thus, an entirely natural and recurring material. Moreover, it is biodegradable – at the end of its life cycle, cork breaks down into the environment.
Besides this, cork is also highly resistant to mildew and mold. It's very easy on the feet due to air in its natural cells. For that matter, cork flooring is great for families with kids.
9. Do It Yourself
Are you still searching for a truly unique look? Maybe it's time to take the toolbox and turn your ideas into reality. With a bit of DIY and the power of PlanningWiz, you'll add a wow factor to your home in no time.
Kevin has gone through an extensive home renovation with his son, which he has both
thoroughly enjoyed, and dreaded every morning. He is now the proud owner of half his dream house (the other half has been waiting for spring). You can read more of Kevin's work on PlainHelp.